Main content
Suspension Components
U-Bolts
U-Bolts
Our U-Bolt division manufactures square, semi-round, and round U-Bolts from 1/2″ diameter bar up to 1-1/2″ diameter. Remember to never re-use U-Bolts. Used U-Bolts have been stretched while under torque, which is what they are designed to do, and will not hold the proper torque if re-used. Instead, re-torque U-Bolts after 500 miles or replace with new U-Bolts.
We can help you find the right U-Bolt for your needs. We have a good selection in stock and ready to order.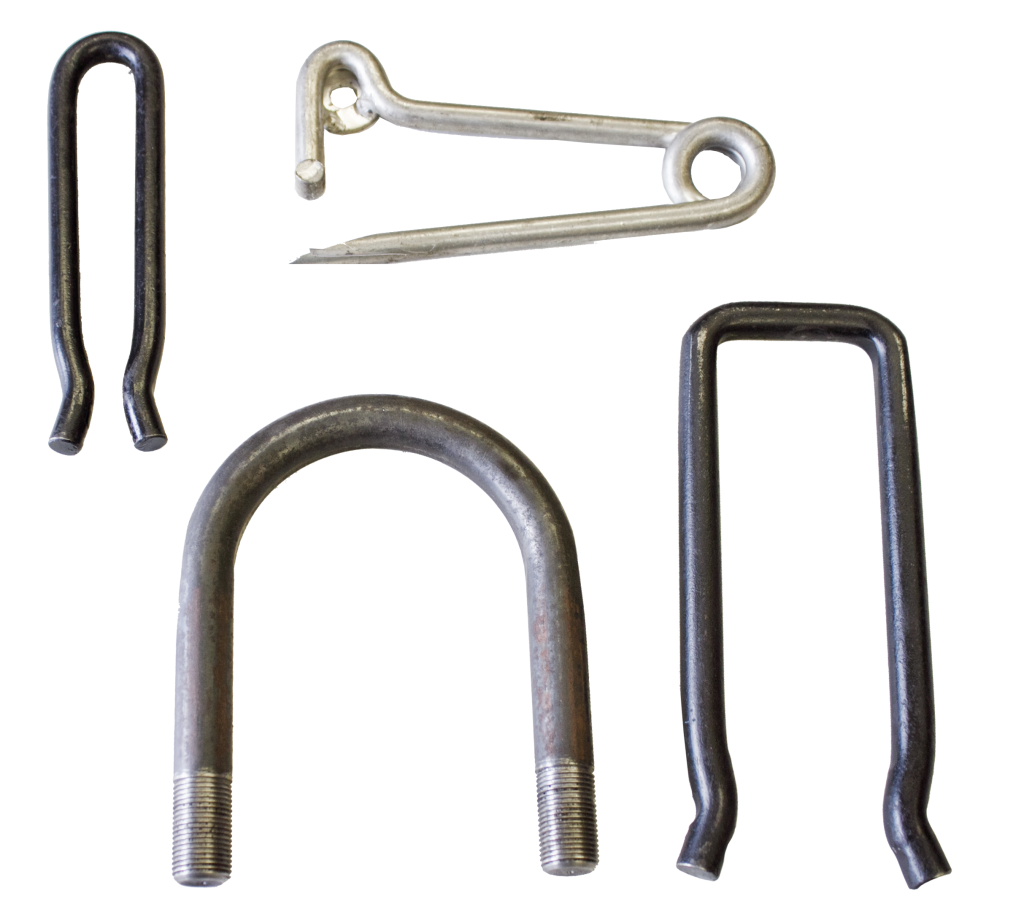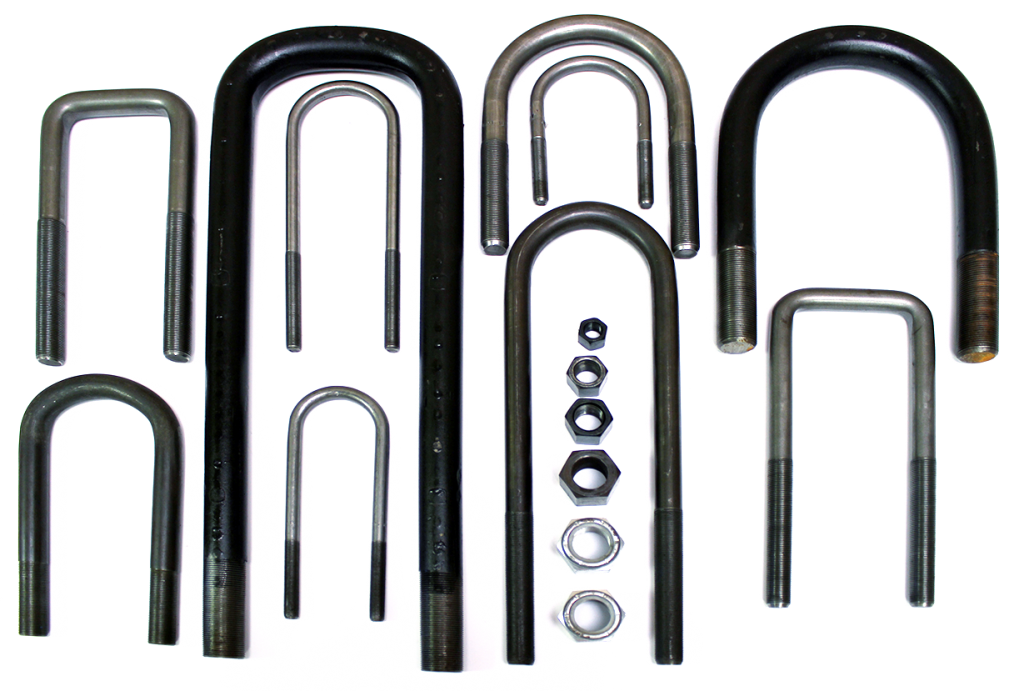 U-Bolts available
Round Top
Semi-Round Top
Square Top
1/2″ (.5″) to 1-1/2″ (1.5″) Bar Diameter
Cold and Hot Bent
Custom Sizes
Custom Threading
Forged Top
4140 – Heat Treated to Grade 5 and Grade 8
Deep Nuts, Nylock Deep Nuts, Washers
U-Bolt Torque Chart
Suggested torque values for U-Bolts with a light oil finish.
| Size (Dia x Thread) | Material Grade | Torque (ft. lbs) | Size (Dia x Thread) | Material Grade | Torque (ft. lbs) |
| --- | --- | --- | --- | --- | --- |
| 1/2 x 24 | T5 | 28—38 | 5/8 x 18 | T8 | 161—197 |
| 7/16 x 20 | T5 | 44—58 | 3/4 x 16 | T8 | 279—330 |
| 1/2 x 20 | T5 | 66—84 | 7/8 x 14 | T8 | 441—511 |
| 9/16 x 18 | T5 | 93—116 | 1 x 14 | T8 | 665—757 |
| 5/8 x 18 | T5 | 129—157 | 1-1/8 x 12 | T8 | 943—1059 |
| 3/4 x 16 | T5 | 223—264 | 1-1/4 x 12 | T8 | 1300—1443 |
| 7/8 x 14 | T5 | 353—409 | - | - | - |