Main content
Any Shape. Any Size. Since 1906.
One hundred fifteen years ago, H.E. Dendoff established his blacksmith and welding shop. Catering to the local Vancouver Island farmers and logging companies, the business grew beyond the horse-drawn carriage to include machine shop services and the production of leaf and coil springs.
Over the years, Dendoff has served many different industries; bearing witness to the changes in products and technology that have seen many businesses rise and fall. The need for springs has been constant throughout these years.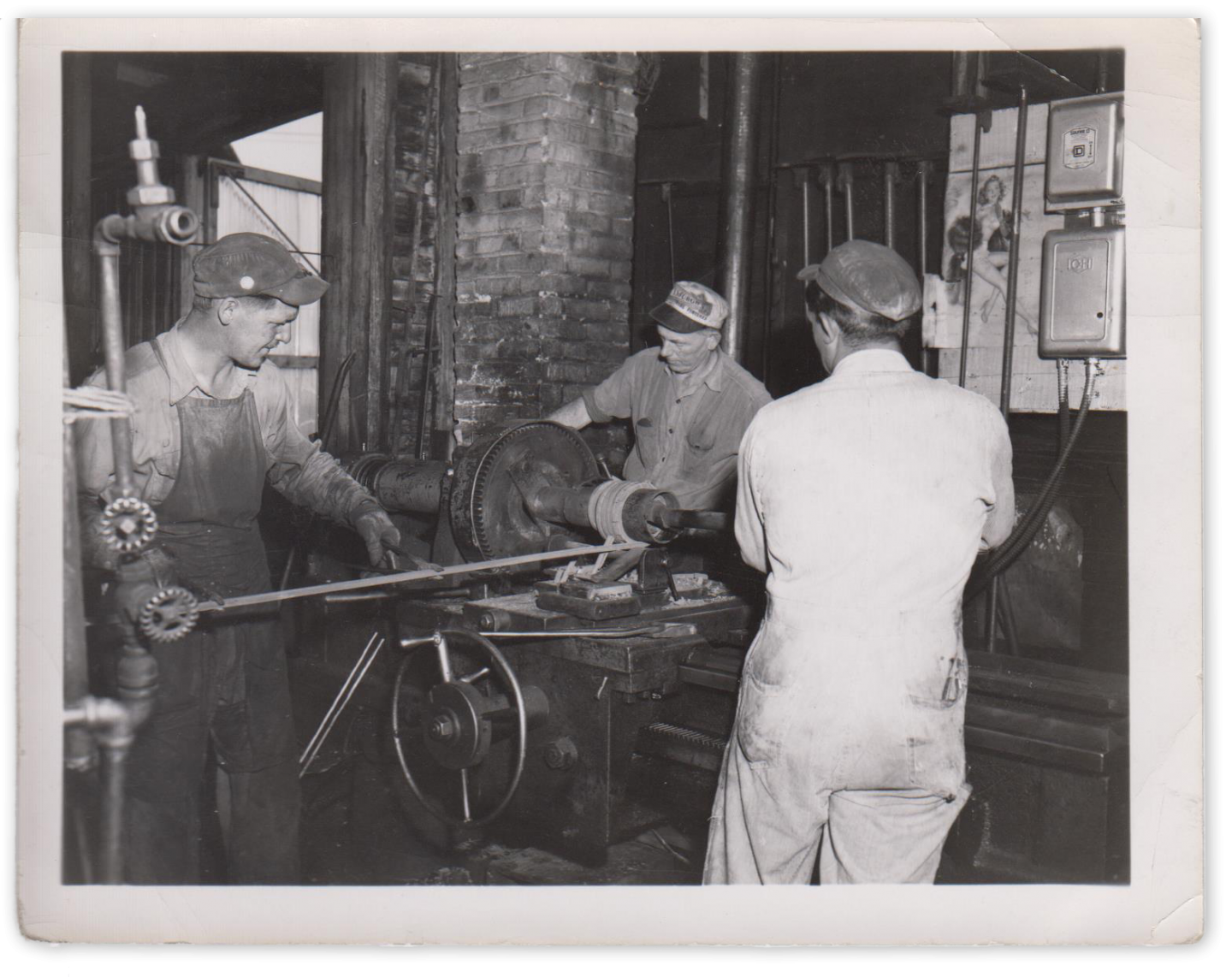 With time, demands for tighter tolerances, a world-recognized quality control system, specialized spring steels, technology improvements, design, and engineering services increased. Dendoff Springs addressed these challenges while observing the need to keep pricing competitive, and incorporated change into the culture of the Company.
A fixture in the False Creek area of Vancouver since 1929, Dendoff Springs relocated operations to Surrey in 1994, where it remains today. The Company continues to manufacture a wide array of shapes and sizes of springs; from the tiniest of coil compression springs used in electronic components to the massive locomotive suspension leaf springs. Produced from the finest of alloy steels and the more specialized stainless, inconel and music wires, Dendoff's products service an extensive range of diverse industries that require quality springs.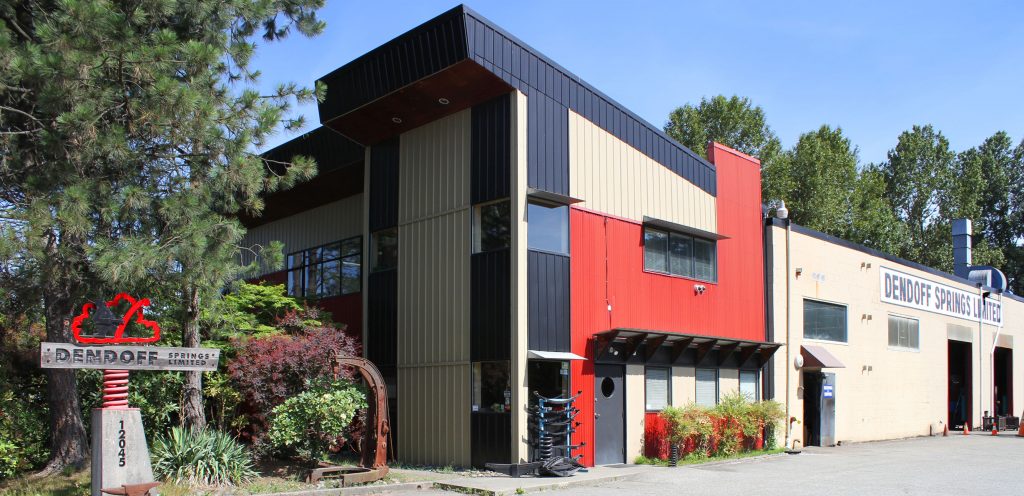 115 years of excellence.
The people of Dendoff Springs made our 100th anniversary possible. It is only with our skilled and dedicated workforce, our unfailing suppliers, and our loyal customers that we can truly claim, 115 years of excellence.