More Than Your Spring Manufacturer
At Dendoff Springs, we want to sustain world-class excellence by promoting innovation, technology and the spirit of teamwork.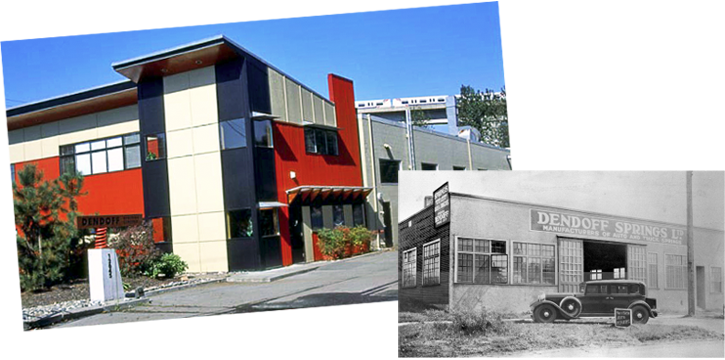 With over 100 years of experience, Dendoff Springs Ltd. Is British Columbia's pioneer precision spring supply company. During our years in business, we have accumulated spring design and manufacturing experience that is unrivalled within our industry.
Our journeymen are experts in their trade. Before becoming a journeyman, our apprentices embark on a four-year apprenticeship program focused on several different areas of specialized spring manufacturing. The durable and precise coil, leaf and specialty springs we manufacture speak of the pride we all take in our work.
Our emphasis on quality products, a distinctive apprenticeship program and customer service is how we ensure our craft of spring making carries on for another 100 years.
More than spring makers, we are also resellers of suspension parts for most lines of automobiles and trucks around the world. Our quality products and reputation for reliability has allowed us to develop strong and long-lasting industry alliances.
We design, manufacture and supply springs and suspension parts to our clients located worldwide from our manufacturing facility in Surrey, BC.