Main content
Suspension Components
Toyota RAV4 Suspension Upgrade
Toyota Rav4 front and rear suspension coils
Are you looking to upgrade your Toyota RAV4 suspension? Dendoff Springs has you covered! Our springs are designed for 2019-2022 RAV4 models and raise the vehicle one to two inches taller, depending on the sub-model and cargo load.
We offer three versions of rear coils to best suit your vehicle's intended purpose. To find out which rear coil is best, refer to the chart below. Contact us today to check stock and current pricing.
Suspension Springs Available:
Fits RAV4 2019-2022: LE, XLE, Adventure, Limited, TRD off-road, and Hybrid models
Available for front and rear coil replacement
If you're looking for other Rav4 accessories, try RNO-FIT Fabrication. They carry a wide selection of Canadian-made products that are perfect for your vehicle.
Rear and front suspension coils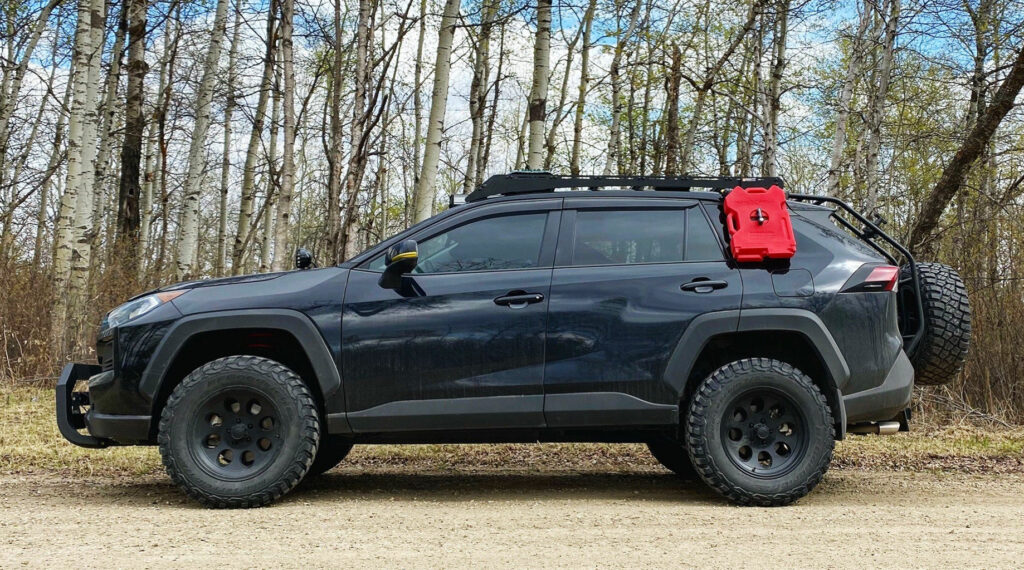 After: vehicle with suspension upgrade
The Suspension coil upgrade raises the vehicle 1-2″ higher to accommodate larger 30.6″ all-terrain tires or more clearance.
---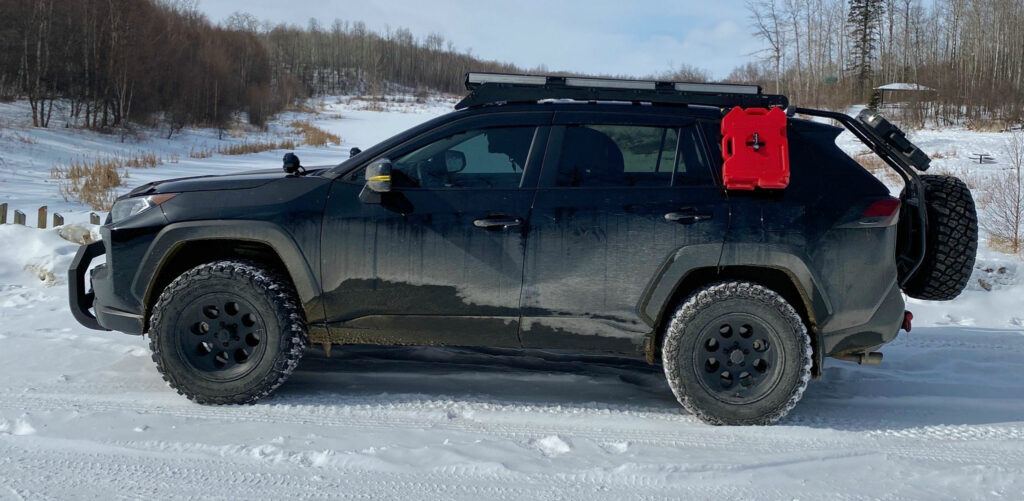 Before: vehicle with factory suspension
RAV4 5th Genneration Rear Coils
VERSION
SPRING RATE
FREE HEIGHT
LIFT BEFORE LOADED
(NON-HYBRID MODELS)
RECOMMENDED USE
DENDOFF HD 1
305 LBS/INCH
16"
2.00"

Very heavy loads, towing, overlanding rigs with lots of accessories & cargo

DENDOFF LS 1
255 LBS/INCH
17.25"
1.875"

Increased capacity for camping gear, rooftop tents, bikes etc. Smoother ride than HD spring.

DENDOFF LS 2
210 LBS/INCH
17.50"
1.875"

Similar feel to factory with 1.875" lift & slight capacity increase

OEM
190 LBS/INCH
16"
N/A
-
RAV4 5th Genneration Front Coils
Version
SPRING RATE
Free Height
Lift
RECOMMENDED USE
DENDOFF HD1-F
222 LBS/IN
15"
.750"-1.00"

Support for aftermarket front bumper and/or winch, Balances load,
Improved cornering & reduced sway

OEM
158 LBS/IN
15"
N/A
-
Please fill out the form below or call 1-604-580-3400 to check stock and current pricing.