Main content
Suspension Components
Toyota Rav4 Suspension Upgrade
Toyota Rav4 front and rear suspension coils
Were you looking to upgrade your Toyota Rav4 suspension? Dendoff Springs has you covered! Our springs are designed for 2019-2021 models and raise the vehicle one to two inches taller, depending on sub-model and cargo load. Our front and rear coils are stock height for easy replacement upgrade. They're approximately 40% stronger than the stock base model, meaning your Rav4 will be able to handle more impact and weight without sagging. Contact us today to check stock and get pricing.
Suspension Springs Available:
Fits Rav-4 2019-2021: LE, XLE, Adventure, Limited, TRD off-road, and Hybrid models
Available for front and rear coil replacement
If you're looking for other Rav4 accessories, try RNO-FIT Fabrication. They carry a wide selection of Canadian-made products that are perfect for your vehicle.
Rear and front suspension coils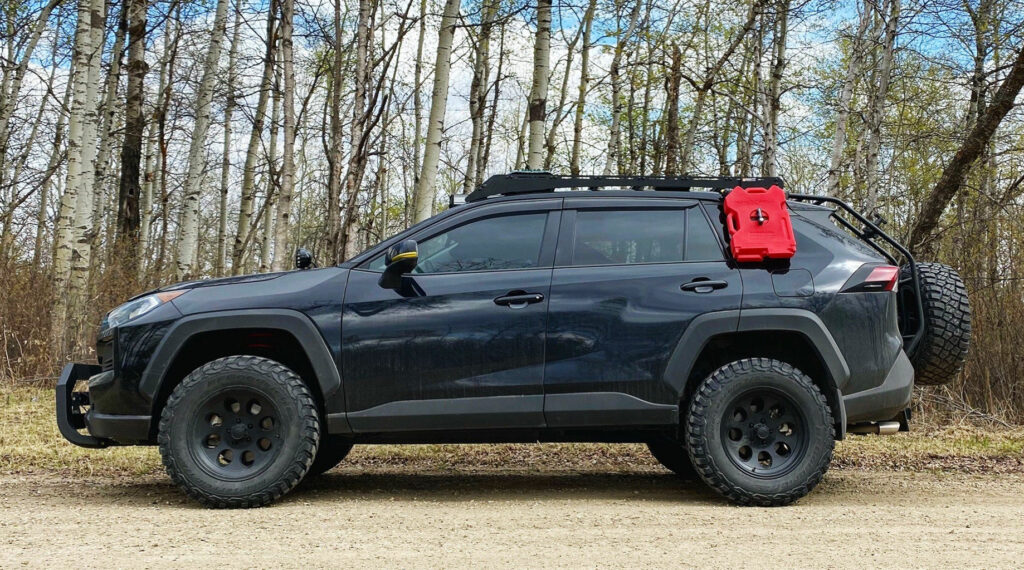 After: vehicle with suspension upgrade
The Suspension coil upgrade raises the vehicle 1-2″ higher to accommodate larger 30.6″ all-terrain tires or more clearance.
---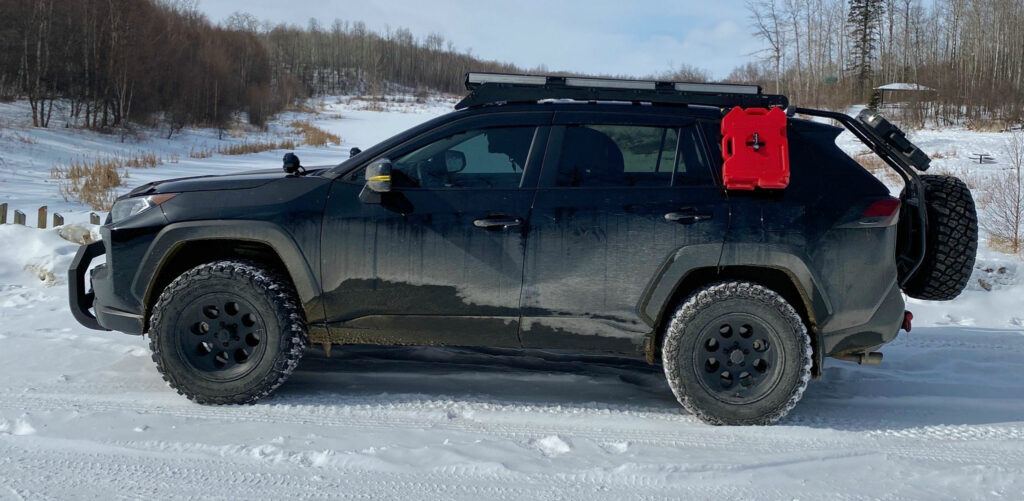 Before: vehicle with factory suspension